Over a course of a month I see many homes and attend a number of home inspections.  I think one of the biggest things that home inspectors tend to mark on a home inspection report as defective or marginal is proper drainage around a house.  I recently took a picture of a down spout that was not correct for a number of reasons according to the home inspector.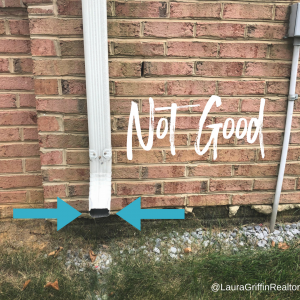 The Homeowner needs to add an extender to help pull the water away from the foundation.  Currently the water is just pooling down around the foundation and you can see where the ground is pulling away from the home.  You can buy extenders to correct this issue for under $10 at most home improvement stores.   Below are a few that we purchased for our home.  We had the same issue with improper drainage and water just pooling at our foundation.  With the rainy weather we have in Virginia it was one of the first things we tackled after we move in an and have added to our home maintenance check list.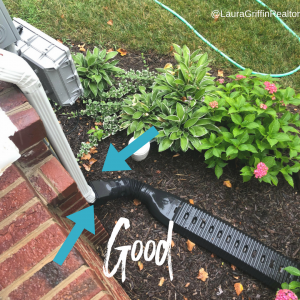 The inspector also pointed out that they could eventually have issues with water coming into the basement or foundation issues because of the water just pooling at the foundation.  We had a similar issue at our home and we installed floor beds around our home to help with grading and a place for all the water to go when it's raining.   Plants love the water and it added some extra curb appeal to our home.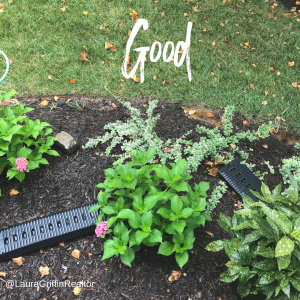 Now is a great time to check the down spouts around your home to see if they need to have extenders added before Fall and Winter roll around.  If you have any questions about buying or selling a home in Northern Virginia give me a call.